Hi
For sale, our trusty honda generator, excellent working condition.
See ebay advert here, willing to let it go for 500 ono.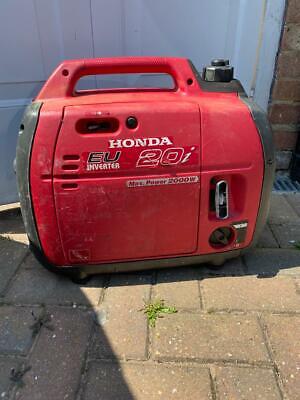 We have for sale our trusty Honda Generator eu20i. To fuel it, you open the cap on the top and add unleaded petrol and to start it, is very easy, turn the switch, turn the choke.
Kind regards
Tony